Laser Dentistry
Stoma Advance Dental Care incorporates use of lasers in our procedures for precision, avoiding no use of anaesthesia, minimize bleeding, bacterial infections, damage to surrounding tissue and faster healing of wounds. Procedures performed using soft tissue dental lasers may not require sutures (stitches).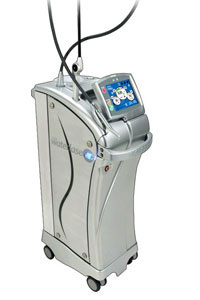 We use laser dentistry for :
Dental fillings and tooth preparation as laser eliminates need for local anesthetic injection and turbine dental drill also kills bacteria in a cavity leading to improved long term results.
We treat teeth sensitive to cold and hot by sealing tubules (located on the roof of the tooth).
We use low intensity soft tissue laser for early detection of cavity, crown lengthening or reshaping gum tissue for creating healthier tooth structure.
We use laser frenectomy to eliminate speech impediments, an ideal treatment option for children who are tongue tied (restricted or tight frenulum) and babies unable to breast feed adequately due to limited tongue movement.
We remove benign tumors from the gums, palate, sides of cheeks and lips using dental lasers. This is painless and suture-free removal.
We use low intensity dental lasers to reduce pain associated with cold sores and minimize healing time.
We even use low intensity soft tissue dental lasers to speed up the bleaching process associated with teeth whitening.
We reduce pain and inflammation of the temporomandibular jaw joint using dental laser.
Call us for consultation and visit us for treatment.