Smile Designing
A smile makeover or designing is a process by which features of your teeth are changed giving you a bright, beautiful and confident smile. This is recommended if you are suffering from different dental problems.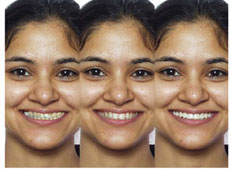 Smile makeovers combine multiple cosmetic dentistry treatments, meaning a comprehensive enhancement of your smile. Cosmetic procedures like tooth whitening, teeth recontouring, cosmetic braces, dental veneers, dental implants can all be combined to produce the goals you require.
Stages involved
Stage 1: Designing the Smile Makeover

Our dentists will conduct a comprehensive evaluation of your teeth, gums, underlying support structure and bite to determine candidacy for a smile makeover. If your evaluation reveals that you have an oral health problem such as a gum disease or active decay, you will need to undergo proprietary treatment prior to your smile makeover.

The key we feel to a successful, long lasting smile makeover is careful a thorough planning stage. An integral part of a Smile Makeover process is the preview of potential results that can be evaluated before treatment begins. Before and after photos of other patients who have had smile makeovers offer examples of the results you may expect to see. The photos may also give you an idea of the smiles you like and which you would like to incorporate into the design, or the desired colour of the smile make-over.

First of all at Stoma Advanced Dental Care we have an in depth consultation to understand and record your main wishes. Further we have incorporated a variety of dental technologies to show you the changes that you can expect to see in your smile.

Digital Smile Design & Imaging

We will take a series of careful facial measurements that will help in the creation of a smile in proportion to your bone structure, age, and gender. Even the size, length, shape, and color of every tooth is considered and designed to ensure neuromuscular comfort and a pleasing, balanced look - perfect for you! Usually photographs will be taken to digitally evaluate the proposed smile changes such as tooth size, shape, and colour.

Along with we take your inputs to design your smile on the computer in front of you. This will then act as the 'blue-print' for your new smile to ensure accuracy of the final result. We will answer any questions you may have about the dental treatment.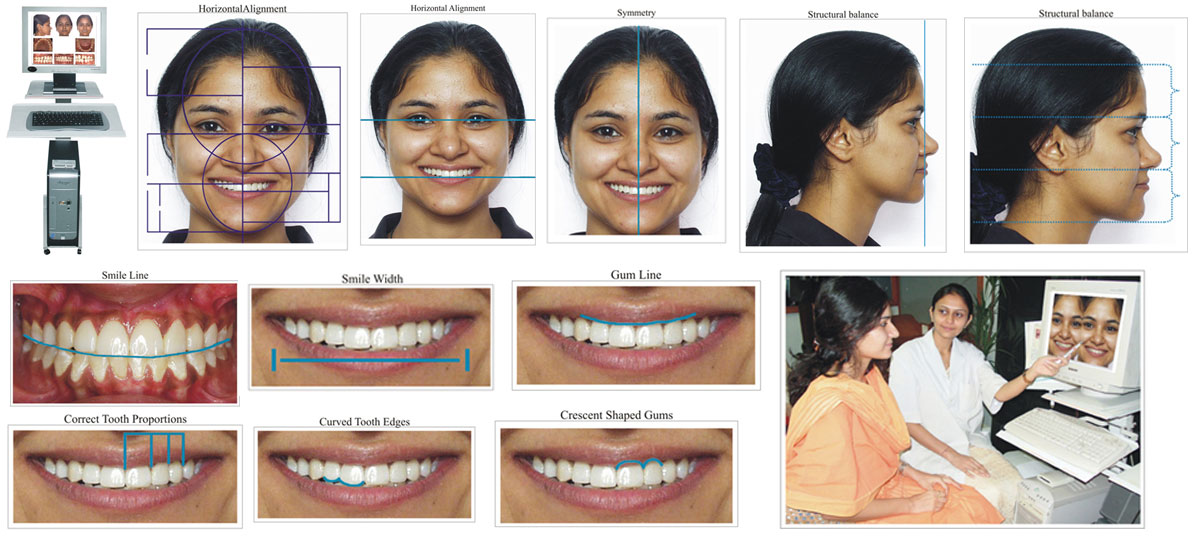 We can make any changes that you wish at this stage. Once you are happy with the smile that has been designed we can then begin the process to replicating this in the mouth.